Contact Info
Author Info
SEOValley Launches Its New Office in Australia
21-Apr-2011 | News-Press Release
Sydney, 20th April, 2011 – SEOValley today announced the opening of its new office in Sydney, Australia in collaboration with Pixelo which is one of the leading web design agency based in Sydney.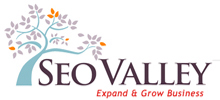 The opening of the Sydney branch is the latest in a series of strategic global expansion plan of SEOValley. SEOValley based out of India also recently opened an office in the Glasgow, Scotland. The new Sydney office strengthens the company's prominence in Australia, New Zealand and the rest of Asia Pacific, where Internet marketing is a burgeoning industry.

"We are extremely excited about our Australian expansion. Not only does Australia offer an incredible opportunity for SEOValley but this office will allow us to tap the opportunities in New Zealand and the rest of APAC region. We also consider ourselves fortunate to have found a partner in Pixelo which is already one of the leading web design agency in Sydney serving some of the big brands.", says Shabir MS, CEO of SEOValley.

Aengus Ryan, the Creative Director at Pixelo, says, "We are happy to announce our alliance with SEOValley. With this partnership, we commit to provide focused SEM and SEO services along with efficient website designing and development. Our collaborative interactive marketing as well as website development services will definitely be beneficial for Australian companies."

SEOValley is one of the most trusted and fastest growing interactive marketing companies serving small to medium size companies worldwide. The demand for SEO services and solutions worldwide has helped fuel the rapid expansion of SEOValley into the international market, where there is great demand for businesses to increase their online exposure to spur financial growth. SEOValley specializes in offering cost effective Search Engine Optimization, Social Media Marketing, Pay-Per-Click Management, Reputation Management, Conversion Optimization and SEO friendly Website Development services and solutions.

Pixelo is a leading website design agency based in Sydney, Australia. They specialise in web designing, brand building, graphic designing, and logo designing to a wide range of companies both in Australia, the USA and Europe. Pixelo's strength lies in providing high quality results to meet client's requirements and go beyond customer expectations again and again.

SEOValley is ranked as the 5th Best SEO Company in Australia by TopSEOs.com.au - http://www.topseos.com.au/rankings-of-best-seo-companies. SEOValley is also awarded the 5th Best SEO Company in the world by IBTimes.com - http://www.ibtimes.com/articles/128632/20110330/world-s-top-seo-firms-for-2011_5.htm

SEOValley Australia
Aengus Ryan, Creative Director
PO Box 142, Mosman NSW 2088,
Australia
aengus@seovalley.com.au
Show HTML Embed Snippet
This release was submitted by a PRSafe user.
Any communication related to the content of this release should be sent to the release submitter.
Author Info
Tag Cloud
Categories
More Releases
Comments